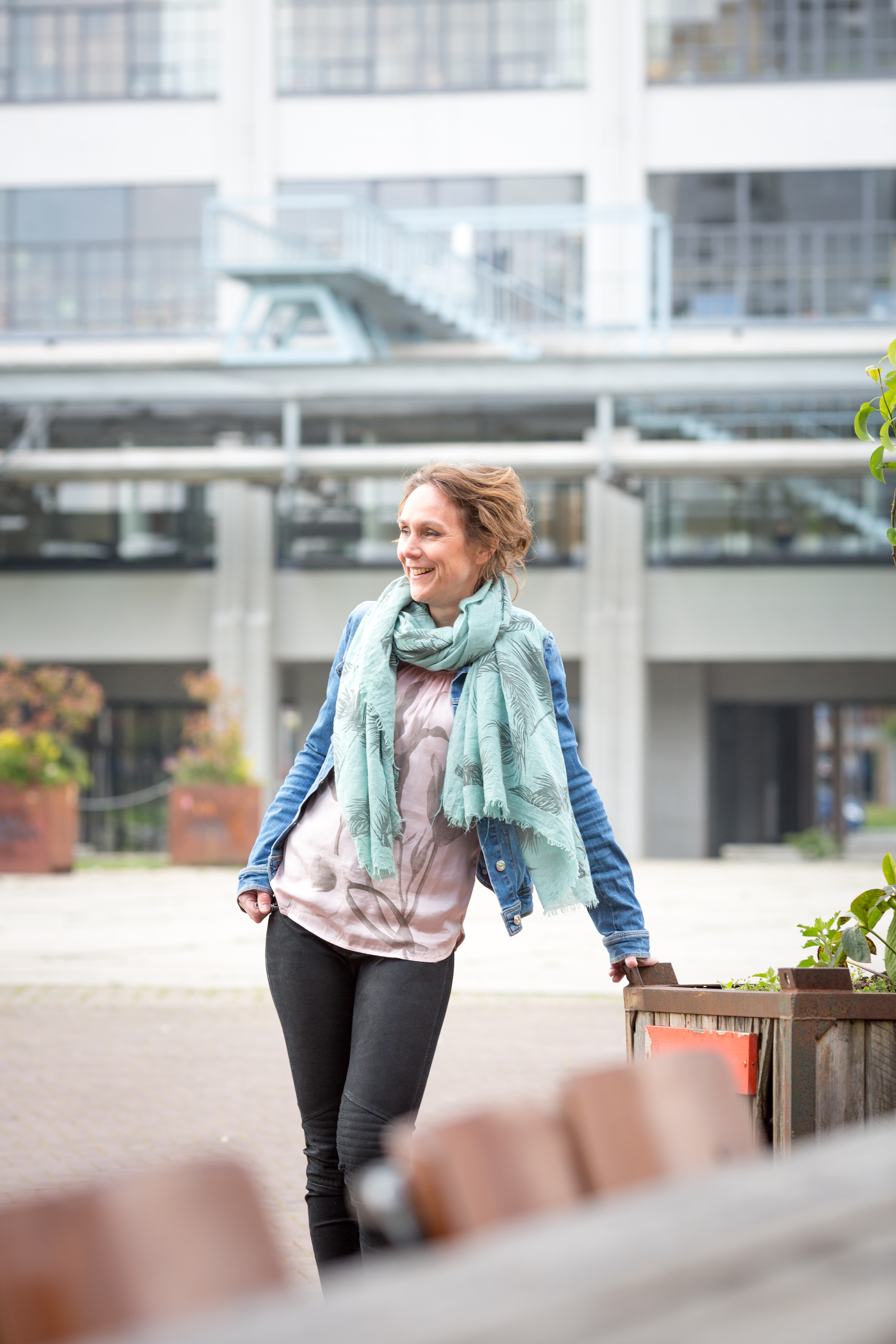 Lees hier hoe ik de kracht van storytelling ontdekte en wat het me allemaal gebracht heeft.
Mijn naam is Margot Cuppen; oprichter van Parlante. Parlante is zo'n 5 jaar geleden ontstaan omdat ik verhalen ging vertellen op belangrijke levensgebeurtenissen. Ik vertelde met name lovestories tijdens trouwceremonies. Ik merkte dat ik alles uit zo'n verhaal wilde halen en vooral inspiratie wilde meegeven. Ik wilde dat het het verhaal van het bruidspaar een inspiratie kon zijn voor hun gasten. De inspiratie die vanuit het bruidspaar zelf kwam zorgde voor memorabele huwelijken. Nooit hadden zij gedacht dat hun eigen verhaal eigenlijk zo mooi was.
En dat is nog steeds mijn streven bij elke speech die ik schrijf. Díe laag opzoeken waardoor iedereen gefascineerd en vol verwondering meegenomen wordt in het verhaal van henzelf. Uiteraard met de nodige humor, want zonder humor kan ik niet vertellen. Er zijn wel eens bruidsparen die me vooraf waarschuwen dat zij niet zo'n spectaculair verhaal te vertellen hebben. En dan begint het bij mij helemaal te kriebelen. Ik rust niet voordat er een waanzinnig en inspirerend verhaal op papier staat wat ik vol energie kan gaan vertellen.
Doordat ik dat streven had bekeek ik veel speeches op internet van briljante sprekers. Wat maakte die speech zo goed? Wat deden zij waardoor woorden zo konden raken? Ik ging speeches analyseren door zelf een nog betere spreker te kunnen worden. En zo ontdekte ik de kracht van storytelling.
Mijn speeches werden beter. Ik kon mijn bedrijf Parlante laten groeien, omdat ik focus kreeg en daardoor een heldere strategie. Mijn hele dagelijks leven heeft er profijt van; een gesprek met de juf van mijn kinderen, een gesprek met de aannemer van ons huis, een gesprek met een collega.
Dat heeft uiteindelijk geresulteerd in de trainingen waarmee anderen geholpen kunnen worden bij het schrijven en vertellen van een goed verhaal. Of dit nu een zakelijk presentatie is of een bruiloftsspeech.
Sinds ik werk als STORYTELLER en ik het vertrouwen krijg van zoveel mensen die ik nog niet ken, om hun persoonlijke verhalen te mogen beluisteren, is mijn leven enorm verrijkt. Ik leer van hoe mensen in het leven staan, ik heb geleerd dat elk mens écht uniek is, ik leer nieuwe levenslessen.
En dit alles kan ik optimaal inzetten bij het geven van de TRAININGEN. Ik volgde mijn opleiding onderwijskunde aan de RU in Nijmegen. De lessen die ik daar leerde combineer ik nu met mijn eigen praktijkervaring tot inspirerende trainingen en tot het ontwikkelen van nieuwe methoden.
Naast deze facetten van storytelling verbind ik ook graag. Met alle dubbele aanvragen die ik als ceremoniespreker kreeg zocht ik naar een plek waar ik mensen naar toe kon verwijzen om de juiste match te vinden. Zo werd VERHALENKUNSTENAARS geboren. Dé verzamelplek voor exclusieve verhalenvertellers in woord en beeld. www.verhalenkunstenaars.nl
Wil jij je verhaal leren vertellen of zoek je iemand die jouw verhaal gaat vertellen? Wil je nu eindelijk eens écht herinneringen gaan maken? Kom dan eens een kopje koffie drinken.
Discover your story and inspire!

Fotocredits: Charlotte Grips Fotografie