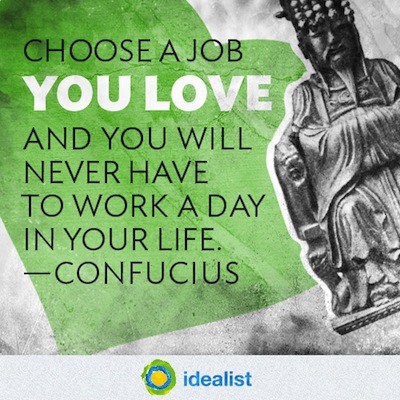 BEN JIJ OP ZOEK NAAR EEN (NIEUWE) JOB? En ben je ondernemend, pro-actief, zit sales je in het bloed en kun je ook nog organiseren en verbinden? Dan zoekt Parlante jou!
Zie je jezelf al zitten? Met je laptop in die nieuwe, leuke en hippe koffietent midden in de stad? De geur van vers gemalen koffiebonen prikkelt je zintuigen terwijl je nog snel even het laatste nieuws leest in het ochtendblad wat voor je ligt. Wanneer de koffie op je tafeltje verschijnt, klap je je laptop open. Je beantwoordt de eerste mails en werkt kort nog even verder aan de nieuwsbrief waar je gisteren aan begonnen was. Een nieuwsbrief die bol staat van de laatste nieuwsupdates over jouw storytellers, over het eerst volgende evenement, over… De deur gaat open en er verschijnt een vrouw met vrolijke krullen die zoekend het tentje rondkijkt. Je eerste afspraak van die dag.
Zo ongeveer zou zomaar het begin van een dag kunnen zijn uit jouw nieuwe werkende leven.
Past dat bij jou? Een baan waar je kan werken wáár en wannéér je maar wil? Een baan met vrijheid, verantwoordelijkheid en eigen inbreng?
Ik ben op zoek naar iemand die die de community "verhalenkunstenaars" gaat managen. De 'verhalenkunstenaars' is een verzamelplek waar exclusieve verhalenvertellers te vinden zijn die ieders verhaal tot een beleving maakt in woord of in beeld. Het beperkt zich nu nog tot een website, maar het mag uitgroeien naar een LEVENDE community!
Het is een branche die op dit moment een enorme vlucht neemt. Mensen zijn op zoek naar inspiratie en betekenis. Zeker tijdens belangrijke momenten in hun leven. Goede storytellers maken die belangrijke momenten persoonlijk en tot een beleving.
Een verzamelplaats waar de beste storytellers te vinden zijn, mag dus niet meer weg te denken zijn!
De community 'verhalenkunstenaars' is een onderdeel van Parlante – the power of stories (spreken, modereren en trainen; speech- en presenteren op basis van storytelling). Er is afgelopen jaar hard gewerkt aan de site, het zoeken van sponsoren en de eerste storytellers. De site staat en loopt.
Je mag het warme bad dus zo instappen!
Aan jou om er een sprankelende, druk bezochte en levendige community van te maken.
Dus…
Ben jij….
– ondernemend
– pro-actief
– verbindend
– een sales-talent alsmede een organisatietalent
Heb je….
– minimaal HBO werk- en denkniveau
en werk je…
gestructureerd en gedisciplineerd,
Dan is dit echt een buitenkans voor je!
Je mag uiteraard ook deze gezochte topper taggen, tippen of het bericht delen
Vragen, reageren, meer info: info@parlante.nl
of bel Margot Cuppen 31 6 38 22 22 13